To list or to sell in Greater Travelers Rest is two different things.
Did you know that for a home to be eligible for the Keller Cash Offers program, it CANNOT be listed on the MLS within the last 30 days?
Recently, I earned the Keller Cash Offers Certification. This program is not a good fit for everyone, but this blog post is not really about the program anyway. You can find that information here.

In the certification training, insight caught my attention that these cash buyers do not want homes with MLS history because it can hurt them.
Frequently, I observe different agents use different tactics with sellers. One example is to just "get their sign in a yard". Rather than be the professional, they go with whatever a homeowner wants to hear just to list a home whether it will sell or not.
What MLS History Shows
You can see the history and patterns for this in MLS data. For those agents who do this, it's a matter of numbers: churn enough listings for a chance at a commission, not necessarily list your home to sell.
Last week, I observed a home that was withdrawn from the market in a popular Greater Travelers Rest subdivision:
On the market 38 days and then withdrawn.
Overpriced by at least $50,000 based on recent sales in that specific subdivision.
Had a 44% chance it would not sell, based on that listing agent's closing percentage in the MLS.
Yet, recent sold homes in that popular subdivision are only a Median 3 Days On Market.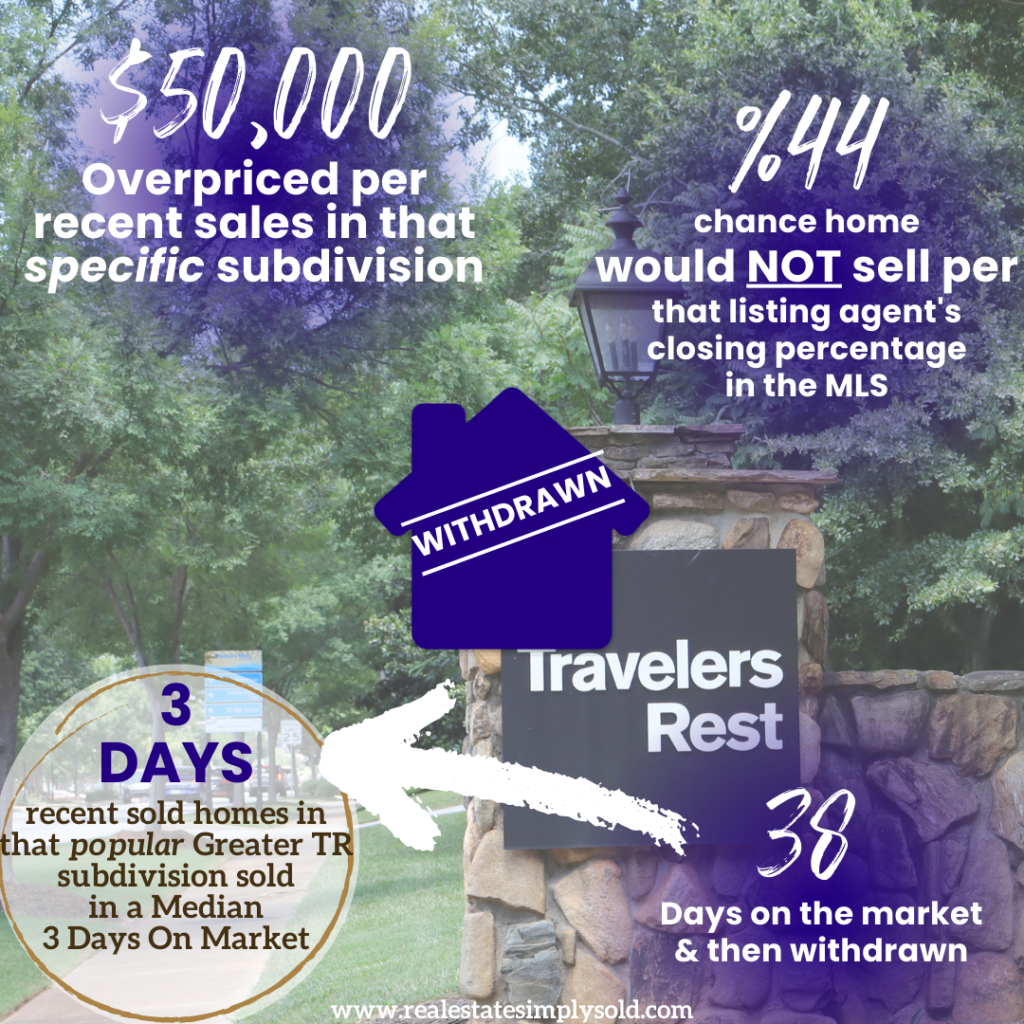 There will always be expired or withdrawn homes in an agent's listing history. Maybe a seller changes their mind, or their situation changes, etc. However, a 44% rate of NOT closing seems a bit high in light of selling someone's most expensive investment.
It is Still a Sellers Market in Travelers Rest
This sellers market is a little slower paced than previously. It takes more experience to neither leave money on the table nor overprice a home. A seller's level of success can be affected by the decision to list or to sell in Greater Travelers Rest.
Which brings us back to the Keller Cash Offers insight: MLS history tells a story about a home.
When a home is overpriced and/or without a well planned marketing strategy, typically you will not get reasonable offers if any. The days on market add up to hurt your home's MLS history. In my experience, buyers think something is wrong with a house because of that. Apparently these cash buyers of Keller Cash Offers homes wish to avoid that hindrance to the resell of their investment.
A perfect example where MLS history tells a story, is this home that was listed by another agent in early 2022 when it could have received multiple offers within a few days. However, this beautifully renovated home in a highly sought price band, was on the market 169 days before it was finally withdrawn.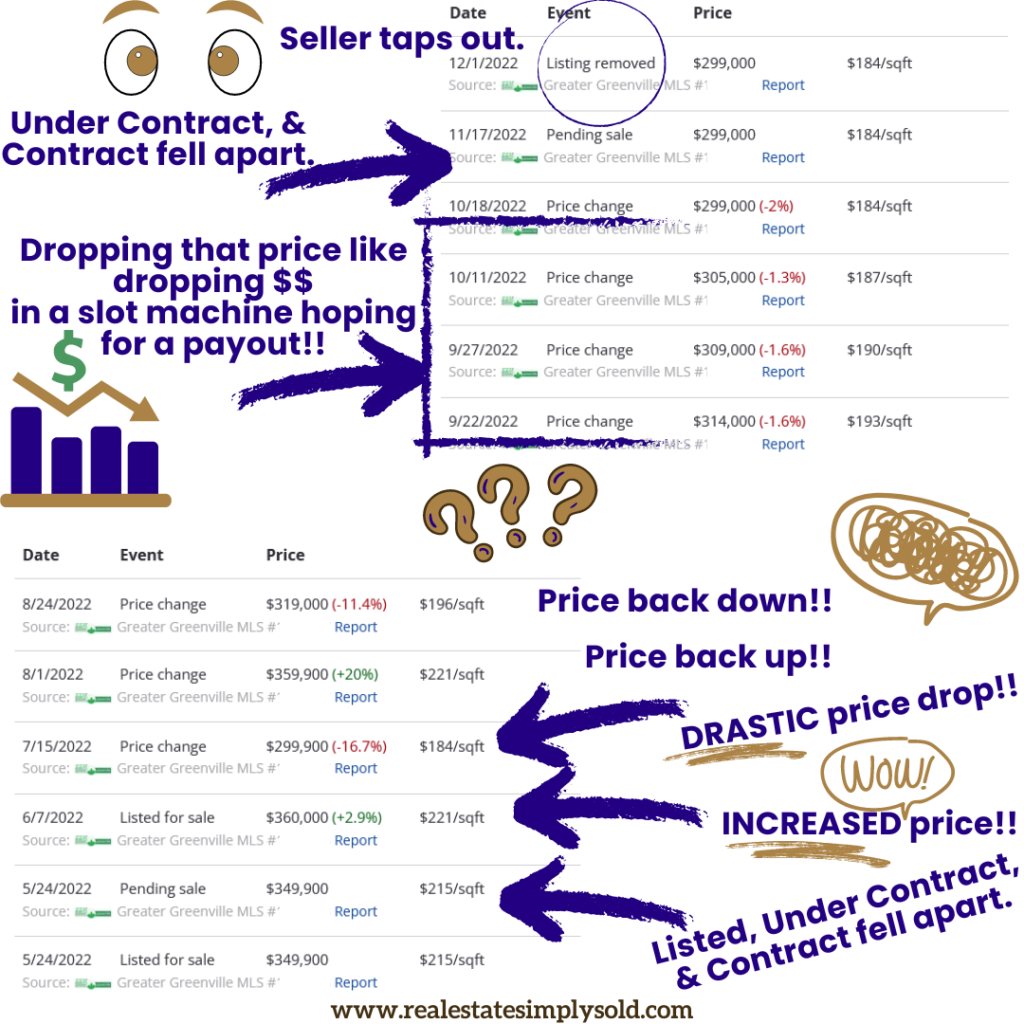 The MLS is one of, if not the most powerful tool to sell your home when used properly. However, if not used to your advantage, it can reveal more about your situation or what a buyer may think is your situation than you want revealed.
Tips For Buyers and Sellers
For my buyer clients ready for a deal:
Ask me about a Greater Travelers Rest home a seller may need to sell and has not been able to sell yet ; )
For sellers ready to sell:
Ask potential listing agents if they have experience beyond the recent 2 years of an extreme sellers market.
Ask how many homes they have LISTED.
Then, ask how many of those homes SOLD.
Ask how many are EXPIRED and WITHDRAWN.
By the way, 91% of my listings have sold. Some of those sales are valuable experience with investors whose goal is to sell and MAKE money, not just list!